In the article "What are Safety Leading Indicators?", published in National Safety Council's Safety+Health magazine, a case is made to adopt leading safety indicators instead of relying solely on lagging safety indicators (e.g. injury rates). The reasoning is sound but creating and sustaining metrics for leading safety indicators can be daunting for many. While lagging indicators share a universally common set of metrics driven by regulatory requirements and often used globally by organizations, leading indicator metrics are varied and often slow to be developed. As a result, leading indicator metrics are often glacial in adoption, even within a single organization.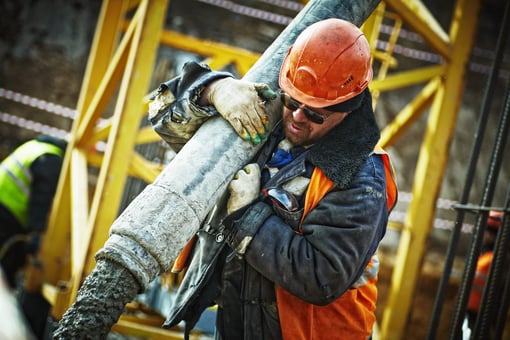 Without specifying what leading metrics to use, the focus
o
f
this article is on why they should be used and how they should (and shouldn't) be implemented. As a baseline, a metric is defined as a quantifiable measure that is used to track and assess the status of a specific process.

Metrics provide the following potential benefits:
Provide guidance to stakeholders on how they are doing. Are they meeting expectations?

Provide indicators of where resources need to be proactively focused on the most critical issues.
Allow for comparisons, either to each other or to an established set of norms, such that deviations or exceptions can be readily spotted.
Guide an organization to focus on the right things at the right times.
Allows an organization to consistently measure and communicate process control and trending.
Despite the many potential benefits, there are some caveats and rules that must be established in order to utilize metrics effectively:
Like a goal, a good metric must be S.M.A.R.T. – specific, measurable, achievable, realistic, and timely. Lofty and idealistic aspirations belong in vision statements, not metrics.

Metrics are simply indicators of a process. Management of the process is the focus, not management of the metrics. Gaming of metrics can and will happen when managing to the metric. In this case, you get what you ask for.
Multiple metrics often provide better insight into a complex process better than a single metric.
Both quantitative and qualitative metrics should be established to ensure high-level KPI metrics are worthy of consideration. For example, the number of safety inspections is not as valuable without considering the quality of inspections as well.
For a metric to work, expectations must be set and clearly communicated. Specifically, a scoring

criteria is necessary to indicate a "good" range and a "needs improvement" range or set of ranges. Ideally, these ranges have prescribed action items established that are to be taken to drive improvement of the process.
Collecting metrics is only part of the process. Acting on the information is necessary to drive improvement.
To be clear, simply picking from a list of indicators and measuring the results is a lesson in futility. Metrics and expectations are to be established to determine if a process is in control or effective. The results are simply indicating where on the spectrum of success your organization lies. From there, action must be taken to adjust the trajectory of the process. The subsequent results then provide insight as to whether the actions proved effective and the trends are tracking in a positive direction.
Want To Start Using Indicator Metrics More Effectively In Your Safety Program? Request a Demo
From The Experts At Predictive Solutions.