The safety profession has an unhealthy fixation on measuring using purely negative values. OSHA recordable and lost-time injuries spring to mind – both are lagging, and I would suggest, negative indicators. Once they occur, there is nothing that can be done but to investigate and hopefully learn enough to avoid similar incidents in the future. But even these metrics are flawed in that a lack of injuries or incidents does not necessarily equate to a safe workplace. It could be a matter of just being lucky.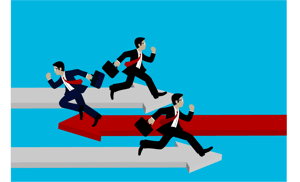 Many organizations now realize that simply measuring lagging data in the form of incidents and injuries isn't enough. Because of this, safety-conscious companies have begun to adopt leading indicators that attempt to show how the safety process is working. The most common indicators are near-miss reports and work site observations. Near misses, however, are merely incidents that did not reach their full potential and rely on a mishap to occur before being observed and reported. In a mature and effective safety process, leading indicators further up the value chain are used, including observable inputs such as the behaviors and conditions that could lead to the near miss or incident.
In the upcoming weeks, we plan to release a blog series that:
Demonstrates the value gained by using the right metrics
Eases the transition to a leading indicator focus by helping you understand which indicators to use
Teaches you how to utilize metrics for continuous improvement
Provides benchmarking so you can see how your current metrics stack up
Don't miss a single blog post! Subscribe to our new monthly newsletter, The Leading Indicator, today!