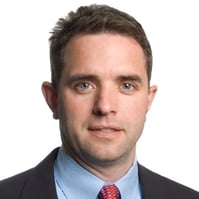 A podcast on preventing fatal accidents at work, hosted by Creative Safety Publishing and featuring Predictive Solutions' general manager Griffin Schultz, is now available for download.
PITTSBURGH, PA, USA – 29 May 2014 – Griffin Schultz, general manager at Predictive Solutions, recently participated in a podcast entitled "Ending Deadly Workplace Accidents" in which Dan Clark of Creative Safety Publishing interviewed Schultz.
In the interview, Schultz described the mission of Predictive Solutions and its parent company Industrial Scientific to end death on the job in this century. He also explained how the company uses predictive analytics – on top of data collection methods – to help its customers predict and prevent workplace injuries. Griffin is responsible for all aspects of Predictive Solutions' business. Prior to joining the company, Schultz held various positions at several technology companies and has extensive experience applying technology solutions to business functions.
To access a link to listen to the recording or read the interview transcript, visit www.predictivesolutions.com.