In order to initiate an effective safety program, managers must apply critical thinking principles to engage and train the workforce.
Training and engagement are two key components to any well-rounded safety program. While they're different, bringing them together in a synergistic way can work in your favor to drive sustainable success.
We know we have to train our employees in an array of topics. Some examples include internal policies and procedures, new tools/process features and functionality, job hazard recognition and gauging, client-specific requirements and varying aspects of compliance. But, the question is, who decides on what topic to train and when? Is it a random choice, one for the safety department, or a derivative of feedback solicited from the people who frequently engage in the work?
The more we include our workforce in decisions that directly affects it, the more likely it will be to embrace the concepts and promote it throughout the ranks.
Let's look at three examples of how we might facilitate this concept.
---
Example 1
Your organization has a manufacturing process that includes moving product via conveyor belts throughout the facility. In areas where equipment could pose pinch points or the risk of entanglement, guards need to be placed to protect the workers, especially under seven feet. This is a common occurrence in a lot of places and often action isn't taken until an injury occurs or a monetary penalty is levied.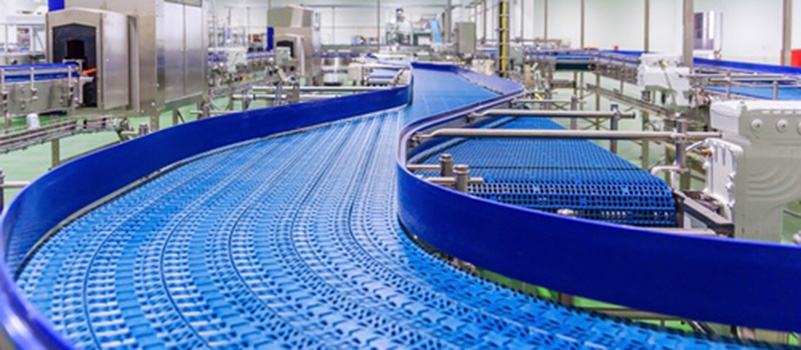 Raise the topic in a safety meeting or a toolbox talk with the people that work or could be exposed in the affected area. Explain to them why this is important and that you would like them involved in this initiative. Tour the affected area and train the workers to identify all of the guarding concerns in a given area, which then can be compiled on paper. Have them offer solutions on how a guard could be developed without impacting the use of the machine. Once the guards are developed, based on employee concerns and identified recommendations, have them present the initiative to the rest of the plant; why it's important, what the solutions were and how they effectively could be used. In this case, we trained them how to identify and engaged them in documenting, finding solutions and communicating to their coworkers.
---
Example 2
You work for a construction company that specializes in water main repair. This work is conducted underground and in unstable soil conditions. You're aware that trench access occasionally occurs for those "quick fixes" without using trench boxes or sloping practices, despite company policy and OSHA regulations. In this case, it's a multitiered approach, and supervision really has to step up and back this initiative. The fatality rate for excavation work is 112 percent higher than the rate for general construction, according to OSHA.
If they are allowing this to happen, we need to cover the basics through ensuring that management understands the risks from a practical and legal perspective. This may require training.
From there, once you're sure a consistent message is supported, develop an action group comprised of supervisors and field workers to develop a daily excavation checklist and pilot it on site. This helps employees identify hazards, record them and develop solutions.
Remember that it's possible in almost any scenario that there is no skill deficiency at the management level. They very well may know what they should be doing but make a choice to act otherwise, which is why it's imperative that a management-down approach is required.
Once the program is established, a cut sheet of important items can be developed to convey to the workforce. Whether they were trained or not, this is a good time to review the requirements. This can be co-presented by members of the action group.
Subsequent follow up can be conducted by members of the action group to ensure that changes to field operations are maintained. This provides an opportunity to support training and engagement at all organizational levels.
---
Example 3
Your company has put together an observation program where employees are asked to conduct assessments, but the problem you've noticed is that you're really not seeing the improvement for which you hoped. This too requires a multifaceted approach with vast opportunity for improvement.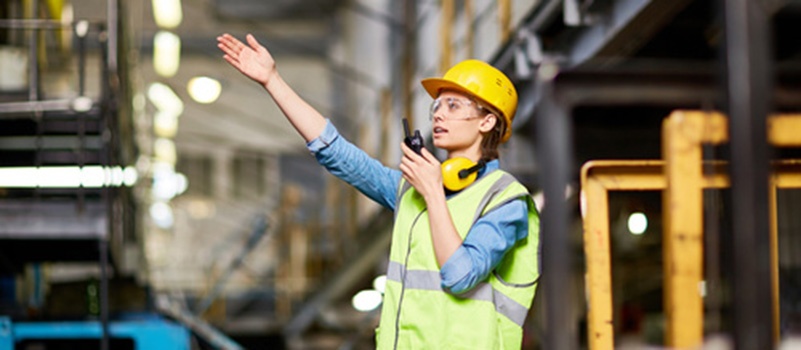 Conducting observations requires planning and a well-thought-out inspection strategy. I always ask the question "If you hired me tomorrow, what would you expect me to look at?" Workers can be trained on the things to look for relative to the inspection strategy. This should be comprised of issues that have been uncovered in recent observations – what we call observation intelligence – as well as where our historical losses tell us we have had problems.
After the "what," the next part is "how." We want to make sure that we observe to identify both positive and at-risk conditions and behaviors. From there, we coach to recognize and improve. This example illustrates how we can engage employees not only in inspection, but development of the strategy for success as well as training them how to have a value-added conversation and avoid the "safety cop" approach. Coaching is key in the observation process and offers individual opportunities to shape the culture of the organization.
---
By applying principles of critical thinking, you've effectively (1) had people participate in risk assessment, (2) engaged them in finding a solution and (3) trained them and had them train others in the entire process.
There are so many more opportunities we could identify if we just stopped for a short period of time in advance of the work. It's these opportunities that often are missed that could be used to not only identify risks but build the culture of an organization and the confidence of the employees to do what's right for themselves, their coworkers and their company as well.