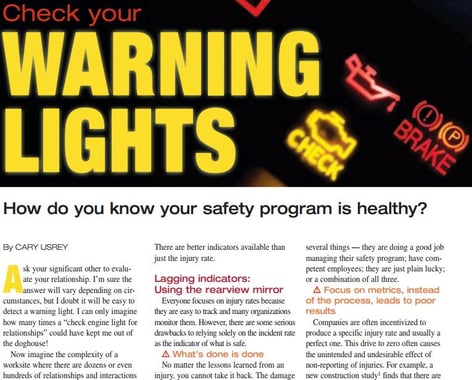 Publication: ISHN Magazine
Issue: July 2013
How do you know your safety program is healthy?
Ask your significant other to evaluate your relationship. I'm sure the answer will vary depending on circumstances, but I doubt it will be easy to detect a warning light. I can only imagine how many times a "check engine light for relationships" could have kept me out of the doghouse!
Now imagine the complexity of a worksite where there are dozens or even hundreds of relationships and interactions coupled with countless pieces of equipment and environmental conditions.