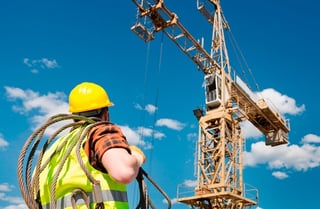 According to OSHA, more than 840,000 construction workers are exposed to respirable crystalline silica levels that exceed the new permissible exposure limit (PEL). To save an estimated 600 lives annually and prevent 900 new cases of silicosis each year a new rule was scheduled to go into effect to this month. A delay in enforcement until September 23, 2017, gives companies a little longer to prepare.


Here are three ways to use your construction safety software to stay ahead of the new rule:
1. Identify the parts of your operation impacted by the new rule and establish processes to address your exposure to this risk. This can be done in part through your job safety analysis and the development of a written exposure control plan. OSHA has made it simple to determine if the tasks you perform and the equipment you use create an obligation to comply by providing a table of "Specified Exposure Control Methods When Working With Materials Containing Crystalline Silica" (found here: https://www.osha.gov/silica/SilicaConstructionRegText.pdf).
Modern Industrial Safety Software is the most efficient way to document certain aspects of your written plan such as observations and the actions you have taken to protect workers. Technology allows you to instantly electronically store, distribute and record information in a way that employees have become used to communicating. The benefits are a clear record of your due diligence should an audit or issues occur.
2. Communicate and implement the plan. It is critical to address any gaps in existing policies and procedures identified above. Train impacted workers on the implications of exposure to Silica and the methods available to protect themselves. Modify the content of your safety observation software checklists to include prevention related behavioral safety observations, housekeeping practices, changes to respirators or other relevant PPE and all other aspects of the hierarchy of hazard control.
OSHA cited one reason for the delayed enforcement was to give them more time for outreach, to develop training and educational materials for enforcement officers and the regulated community. Check the OSHA website (www.osha.gov) periodically and follow our blog to take advantage of existing communication and implementation resources.
Your safety culture will become stronger as workers see the exposure control plan unfold from words to actions.
3. Follow best practices, continually. This new rule, like many others, has been challenged in court. Leading companies adopt occupational safety software for a competitive business advantage regardless of regulations. Go beyond compliance by using the OSHA research to enhance a continuous improvement program.
Assign action items electronically to make sure "unsafe/at-risk" behaviors and conditions from a work safety inspection are corrected, that people are trained and that documentation is efficient. Use advanced reporting and analytics from safety software to ensure that you are always looking at the right things and in the right way.
---
OSHA has recognized the unequal hardship rulemaking can have on small businesses and they offer assistance through on-site consulting services. Good workplace safety software providers are also reliable partners. Continually incorporating new initiatives into your workplace safety software ensures that workers update behaviors for newly identified risks, and is essential for your technology to prevent workplace injuries with the right leading indicators.